| | |
| --- | --- |
| Demoncard | |
View Profile

: Demoncard
Demoncard

Last Activity: 02-27-2009

02:42 PM

Offline
Signature
===============================


only 45 episodes left?!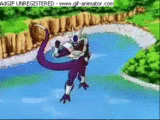 Your post became a ghost.
Forum Info
Contact Info
Additional Information
Group Memberships

Birthday:
October 7, 1985
Biography:
I eat, I play T2, I sleep, I eat, I play T2....
Location:
Under your bed.
Interests:
Tribes 2
Occupation:
Forum Troll, DOGGS SA.

Demoncard is not a member of any public groups
All times are GMT -7. The time now is

12:08 AM

.
Powered by: vBulletin Version 3.0.3
Copyright ©2000 - 2018, Jelsoft Enterprises Ltd.