FROM THE ARCHIVES OF
LIGHT SUPPORT WEEKLY
With the support of the Mentulmhat Institute of Technology and venerable members of their staff such as Dr. Humans and Mr. Keen, we at Light Support Weekly have been hard at work compiling some of our oldest surviving works for public perusal. Upon completion, these public editions of our archives will be the most comprehensive timeline to date of the extensive history surrounding the early years of The Construct.

Without further ado...
---
ESTABLISHMENT OF THE CONSTRUCT
1834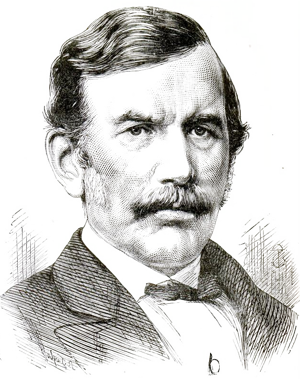 Late in the year of 1834, Conrad Struck enlisted the aid of local engineer Mose Lockley to form a new company providing crucial components to every facet of the manufacturing and construction industry. Using only the latest in child labour technology, they were able to make grand leaps forward in the advancement of science and materials research through an immensely profitable non-profit capitalistic endeavour. Closely following its inception, The Construct attracted a wide variety of high-maintenance unpaid employees from all walks of life.
As is wont to happen with any such conglomeration of mostly child persons, the company was wrought with controversy and often mystery through many of its early years. Despite this, Conrad Struck and his associates continued their charitable works for nearly half a century before passing the torch to a new generation of innovators.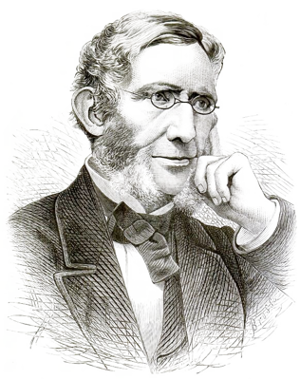 The company publication Light Support Weekly is established soon after The Construct's unofficial unveiling to provide current reports of happenings around the company township and surrounding labour camps. In the course of a devasting and oddly fulfilling wild west action film style gunfight involving a very definitively large pile of unprocessed timber, a pipe organ, and twelve varieties of fine taffy, Conrad Struck built the newspaper office that still stands today. The building is even today considered to be of the finest craftsmanship produced by use of firearms, and some of the many carvings in its interior have previously been on display in national museums - though as we are now declared a heritage site by the Bureau of Alcohol, Tobacco, Firearms and Explosives (ATF) we have requested that structural members no longer be removed from the premises. To date, we have still not recovered the main staircase. If you know where it is, please, please let us know.
Since 1834, Light Support Weekly has, in addition to our regular tabloids, published monthly newsletters available exclusively to board members, investors, and street urchins. These newsletters typically contain detailed personal information about and investigative reports about employees, including their health and clear lack of dental records. Conrad Struck himself sat on the editorial board of the newsletter until he had himself cryogenically frozen in 1922 (at the young age of 113), and in a message recently decoded from glyphs hidden in the early works of Pablo Picasso (using novels written by Edgar Rice Burroughs as key), requested that many of these archives be made public prior to the newspaper being moved to the moon colony where it could outlast the alien invasion and subsequent apocalypse prophesied by Shane Stevens.
Conrad also encoded the following:
A request that his brain be thawed and transplanted into his new automaton body as soon as possible.
A recipe for corn bread using twelve varieties of corn, a pinch of gunpowder, and buttermilk.
A technical drawing of a starship equipped with nostril horns and classical Chinese sail rigging.
What appears to be a shopping list, including, but not limited to: bread, milk, dynamite, eggplant, potatoes.


We're not entirely sure what "eggplant" is, or what he intended to use it for. We have our best men researching it.
---
THE YEAR OF
1835
January
Jack T. Long, Esq. hired as general manager
Blast heard on Tessio claim, cause unknown
ARE YOU
LONELY?
SIGN UP FOR
INDENTURED
SERVICE
ONLY 5¢ PER MONTH
LONG DISTANCE NOT INCLUDED
LE BRAK INDUST.

13 Flat Way
Early Monday evening, a number of miners sauntering shirtless in front of the camp store heard what was described as coming from the direction of the Tessio claim an unidentified person repeatedly shouting: BLAST!
It is currently not known whether the source of the explosive verbage was Mr. Tessio himself, but our spectacurlarly uneducated sources say that it is not the first time they have heard the word used and that it may originate from a particular loony highwayman known by his similar verbitage. As the camp does not yet have a sheriff, we reached out to Mr. Jack T.L. for comment on this issue. He had this to say: Beats me!
While many of our townfolk were seriously offended by these outbursts, and possibly damaged for life (only time will tell), this may in the end prove an unsolvable crime of the most heinous nature lest we gather more information. If you have any other reports of similar activity, or information that could lead to the capture and public flogging of the culprit, we implore you to contact your nearest hardware store. Make sure you remember to bring all of the money you have saved and give it to the shopkeep as soon as you arrive.
Tell the shopkeep that Pat sent you, or use the secret password, "sub-brocollis", to recieve 50% store credit and a pair of pre-worn pantaloons.
March
Is child labour sanitary? Derek le Brak says YES
April
Le Brak Indust. & E-to-K Inc. in serious property debates
June
Should you build off of trees? Le Brak says probably not
The Psychotic Contractors Association holds demonstration at city hall
July
Long preparing to release map of flat plains
Brothers Nium establish foundries, release more destructive dynamite
September
Even larger map of flat plains now available
December
Jack T. Long missing from home, seen prowling behind bushes
[CLASSIFIED PERSONNEL FILE 178571]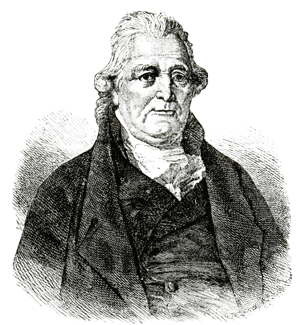 Excerpts from the journals of Jack T. Long:
[...] such as that particular smell that flows through the air as would an overly large bowl of grape gelatin riding a unicorn abreast a rainbow in July. Alas, without considerable effort I fear it may prove impossible to lure them close enough to trap in the industrial oven. I find myself wondering this day, would it not be simpler to slaughter them before [...]
[...] The company militia captain, one Jonathan Power, has advised me against further action in my pursuit of the finest of cuisines. Though he claims fear for my health, I am now confident in my ability to capture one of the young [...]
FOR THE BEST MAPS
CONSULT WITH
E.E.K. & ISAAC
CARTOGRAPHERS
EST. 1835
ABSOLUTELY
NO REFUNDS
---
THE YEAR OF
1836
February
Sun Kwan, labourer accused of stealing furnaces, denies all charges
Brothers Nium drop charges against Sun Kwan
March
The Construct makes public new technology
Mose Lockley uncovers tomb of Egyptian King, finds Bling
Sean "Sunny" Steppes completes autobiography
Excerpt from "The Life of Sunny Steppes":
Get over here! Derek Le Brak bellows at me. He's the over abusive administrator and foreman. I'm coming, just give me a second to... Forget it! I'll find someone else who can build my factory.
Before I can respond, he hops a lift to the top of the mountain, quite possibly the coldest place there is on the entire planet. I had trudged up the path once before, wherein I had had dark visions of my freezing limbs inadvertantly falling off and shattering. I had no intention of following, but I need the money, and my friends at the mine urge me on. As I watch Le Brak ascending the mountain, he stares back at me, laughing hysterically.
In earnest, I begin up the mountain path to speak to Le Brak, blindy ignoring the cold as it creeps into my soul. I tell myself that the job is mine should I reach the top, but I know that if there was one thing that was common here, it is the newblood. [...]
Ha! Looks like you're out of a job, ice man!
Oh come on, I need a job!
No, no you don't,
Le Brak mutters, lifting his spinfusor to aim at me in all my suspended, freezing, horror,
Go, or I'll shoot you!
Le Brak's beady eyes narrow, a dark rage coming to the surface. Around the camp you hear stories of those he'd killed, and it is whispered in some circles that few who cross Le Brak live to tell the tale. The bitter fruit of his rage is one best left out of the inexplicable cranberry sauce covered festive cake.
I had once witnessed one of his murders. Some poor slave, a derm with dreams of freedom. I'd seen the slave carry medium support beams up to the mine office, and could clearly hear him reciting the inadvisable mantra, No Pay, No Stay.
Derms are particularly stupid creatures indeed, to announce to the world that they plan to run. Mr B, the watchman, stomped his heel on the tin roof to warn Le Brak, who always had his spinfusor ready to disembowel any poor soul who wants to run. The derm, sensing danger, leaped through the air and fell on its face, and before it could climb to its feet a disc sliced it in half. Every time I walk past that spot I can still see the vast pool of blood in my mind. Dark, black as night. I'd promised myself then to one day kill Le Brak.
Fearing for my precious limbs (I love them), I run down to the mountain path rather than be eviscerated. Waiting for me at the foot, in full heavy gear, is the newblood. I try to scare him away, firing a blaster at his work helmet, but he blinks and leans the other way. Smiling. Suddenly, he reels about and falls to his back, rather stupidly confused. Some squirrel has gotten into his helmet, which is fairly common for newbloods. Using the distraction, I ditch the newblood where he lies rolling around with a small rodent scurrying inside his suit.
I run into the barracks, where Bob leans against his bunk, marking the passing of a day in the wall above the headboard.
How's it going?
He asks, grinning through sparse teeth.
I'm fired and we have a newblood on our hands.
Iplopped onto the floor, head in hands. Newbloods, regardless of their previous disposition, are the worst sort of company in a camp where you need to keep a low profile.
Where should we go?
You stay here Bob, you still have a job working for-
I suddnenly lose the ability to speak; a woman walks through the camp, briefly pausing to wink at us in the doorway before taking some light support beams from the inventory. I know at first sight I am in in love, as surely knew Bob, Le Brak and the god forsaken newblood at that very moment.
Soon it would be nightfall and the larger squirrels would come out. Every man working the midnight shift fears for his life. [...]
READ MORE
IN
THE LIFE OF
SUNNY STEPPES By Sean Steppes
Is biography of Sean Steppes fiction? Le Brak says YES
May
Conrad Struck has a hairy chest, you heard it here first!
June
Burglary victim Keen comes forward with haunting tale
Whereabouts of Jack T. Long unknown, sightings dropping
Linker raises accusations of TPC administrator abuse against child labourers
August
Psychotic Contractor assaulted by psychopath!
The leader of The Psychotic Contractors, who had been known to wear a sign written with the words "Shoot Me", was found shot in the back late Tuesday morning. Eyewitnesses claim a middle-aged man attempting to disguise himself as a preteen girl was seen fleeing the scene, but no arrests have yet been made. Our sometimes correspondent and TPC straw boss, Peter Zonkman, had this to say:
Huh! Slow learner.
While it's not entirely clear to us what Mr. Zonkman meant by the comment, it has been suggested by some that the group may plan to retaliate in some fashion. Even now we are seeing their members roaming the streets on stilts waving sticks at frightened passers-by, so perhaps it is only a matter of time before the situation erupts.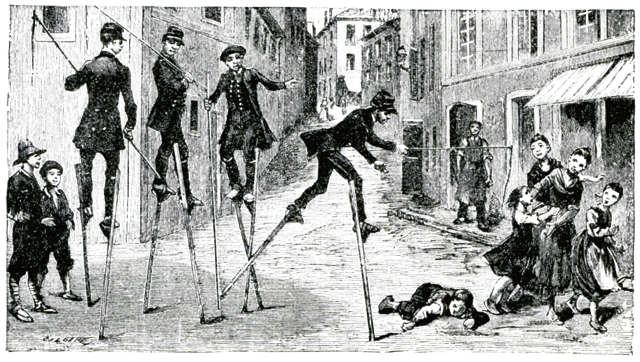 The Psychotic Contractors dissolve in aftermath of recent events
November
Brothers Nium still certain of Sun Kwan's guilt
---
THE YEAR OF
1837
January
Local man missing, thought dead of Frost-Bite
March
Followers of Kwan declare war on steel workers union
April
Pluto "Pyrotechie" Nium known to be working on secret project
May
Gold rush expected to result in surge of migrant workers
June
D. Riccon pretends to be girl, attempts to solicit pirates
Masked men roll through town on horseback, steal helmets
July
Loud boom heard in distance, workers angry at lost sheep
Run for mayor ends in lukewarm debate
August
Sheriff bans tribal warlord from community meeting
Nium cancels secret project, leaves town
October
Vengeance hits miner in face from behind
Four missing in haunted house
---
THE YEAR OF
1838
February
Dynamite fight witnessed near Stevens mine, 3 dead
March
Holy Order of the Builder establishes Church in town
July
F.U. Cumbernauld claims to be woman, bystanders doubtful
August
Cumbernauld promises revolution
Will Omega's Comet hit earth? Brother Le Brak pontificates
September
Community center burns to ground in comet-related disaster!
Fire spreads awefully close to Light Support Weekly archives!
October
Horses banned from major thoroughfare
Jack T.L. seen chatting up factory workers
Our former foreman of yore was spotted today speaking with a small group of factory workers including Alvis Stark, shipwright, and Ambrose Xone, professional vagabond. Despite his distinctive appearance, made widely known by the reward posters previously posted around the town, none of those involved showed any immediate recognition, though Alvis was heard to say afterwards, I heard his name before but I'm not sure where, maybe in chinatown
During the course of his brief visit to the factory, Jack is known to have discussed repairball, a kick in the pants, and the lock on the back door to the factory. A speculative close inspection of the lock might reveal the remnants of an aborted attempt to force the aforementioned lock with a nearby stone. Unfortunately, upon visiting the site, we found that in fact there was not, in fact, a back door to the factory at all. Nor any windows to use for egress in case of fire.

We have since reported our findings to the fire marshall, who has deemed it completely safe.
IN CASE OF FIRE
GTFO
A MESSAGE FROM
YOUR FIRE MARSHALL
PORKCHOP SANDWICHES
December
Beam shortage causes brawl!
Quarry declares war on mine!
---
THE YEAR OF
1839
January
Bandits enter town, leave piles of beams everywhere
Bandits strike again, WE ARE COVERED IN BEAMS!
February
Are bears real? An in-depth report
May
Shane Stevens predicts future, saves Conrad Struck
April
Stevens prophesies dark future, killer mechanical men
May
There are no fish in Lake Triclore, study shows
A new study shows that, despite everything we thought we knew about Lake Triclore, it turns out there are no fish in it.

And it's possible there never were any fish in it.
The study, preformed by a group of totally unqualified and highly untrained fish experts alongside the lake's casual swimming enthusiasts, found that if you put your head under the water and try to breathe, it just doesn't work. There's no air underwater! Says B.L. Nuccem, 12 year old floating expert and lead author of the study, "That's probably why the stupid fish don't live there!"

ooodbooo
FISHING CONTEST
JUNE 1st - 7th
LAKE TRICLORE
FIRST PRIZE 50¢
BE THEIRE OR BE SQUIRE
oooqpooo


Study finds no fish in Lake Triclore

After uppards of twelve minutes searching shoreline of the lake for fish, Nuccem and his companions concluded that there was absolutely no possibility that there ever were any fish in the lake.

"It's just not possible that anything could live underwater," said Nuccem, "you need air to live and there is no air there. You would need a hose at least!"

Another study, published last year by Anthony Mann, claims that the deepest regions of the lake actually contain large pockets of air and are completely devoid of any viscosity. The paper, titled "The Ant. Mann Effect", as well as the current research by B.L. Nuccem is [...]
June
Large cat found with eight limbs, no soup
November
Filthy pirates open saloon
November
Are saloons the place to be? Brother Le Brak pontificates
---
THE YEAR OF
1840
January
Reward offered for whereabouts of mayor's toupee
February
Rob Spector on trial for grand larceny, may face additional charges
INGURED?
MUDERER?
SEW THERE AS!
ERGO & CO.
BARRISTERS
NO WIN, NO FEE!
The last thing Robert Spector, alledgedly known as "Fritz" to his friends, saw before he was arrested last night for posession and distribution of stolen property, was a large pile of laundry in some need of washing. Now that Rob is in custody awaiting trial, he sits wondering if anyone will take up his case and bring the pile to chinatown, adding to his very public thoughts in circumspect that there is a nickel hidden beneath his drawers for whomever should wash the clothing.
We asked a man on the street, "Garth Andrew", who claims to be a technician of some sort, what he thinks; Well I wouldn't touch his laundry. (laughs) But I might get that nickel! Before we could finish our interview with Mr. Andrew, he ran down the thoroughfare at what might be described as "breakneck speed" in roughly the direction of Spector's house.
March
Militia commander Bob Page thinking about returning to cartography
March
Dragon's opium den not closed, just moved. Phew.
June
Cumbernauld briefly returns to town
Shane Stevens seen eating dinner!
July
Empire fuels project championed by local shipwright Alvis Stark
October
Petioners barricade shelves inside burning building
November
Sleepwalkers shooed out of streets
---
THE YEAR OF
1841
January
The Construct makes anonymous contribution to Mentulmhat Institute
February
"Ham" Sanderson loses battle against obesity
March
Mr. Cheeves claims he was attacked by a bare
April
Study finds up to 2 people are involved in bare attacks every year
June
Cheeves having trouble sleeping after bare incident
[CLASSIFIED PERSONNEL FILE 1128489]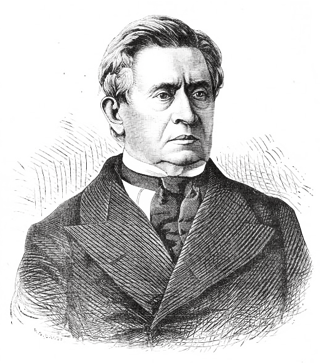 Excerpts from the journals of Master Cheeves:
I do so love to rub myself in butter, covering my entire body in the creamy, lightly salted lather before going for my nightly walks through the woods. Is it possible, journal, that this is the reason I've been attacked by bears so oft? Should I consider an alternate rub, I wonder... I had been saving the bacon grease for a special occasion, but if it keeps the bears away I will make sure to buy more bacon [...]
Journal, my dear friend, I must advise you against rubbing bacon grease over yourself before walking. While it gives off the most delicious smell and has the desired effect on the skin, it does NOT deter bears in any way, and in fact seems to attract them. I shall be consulting with the butcher in the morning to see if he knows of a suitable rub [...]
URADUMB's VVT RUB
- 2 Tsp Paprika
- 2 Tsp Ground Black Pepper
- 1 1/2 Tsp Salt
- 1/4 Cup Honey
- 1 Tbsp Vinegar

Never again, journal.

Whatever the intended effects of this body rub, I have clearly had some reaction to it. I am embarassed to say, my entire body itches like some mad anthill just buzzing about. Yes, my entire body, journal. At first I thought it was a temporary sensation, but there is not yet any sign of its dissapation. Further, when I rub my eyes there is a blinding pain that I'm sure can't be right. I scaled the recipes up significantly, so still have some left unused. Perhaps I didn't apply enough? Let's see...
July
Ichabod Plop holds memorial for survivors of 1838 fires
August
Farmer believes zombies took his wife
Sheriff searches farm, loses patients
September
Sheriff denies losing patience, reporter confused
October
Factory administrator has sugar overdose, not expected to recover
Uncertain demise of rice farmer not certain
November
Bank withdraws capital from region, townsfolk confused
---
THE YEAR OF
1842
January
The Construct builds first hydroelectric power plant
February
Dude rancher seeks simpler fastener for pantaloons
March
Labourer becomes Zephyr Zen, could be all-knowing
April
Zephyr Zen says electricity is a fraud
June
True inventor of support beam believed to be Zephyr Zen
Fast fire overtakes fleeing children, 3 braised in blaze
August
All-telling novel published by semi-literate miner Melville Luther
September
Spector claims Zephyr has magic powers
An interview with "YOUR F
R

EIND" Zephyr Zen

Joining us presently is a man of almost legendary status around camp, known only by his religious title, "Zephyr Zen". He has graciously agreed to an interview, and assures us that it won't dissapoint!

So, Mr. Zen, so you stand by your previous comments about electricity?

Zephyr Zen: Of course! I would love to explain the details of it all, but unfortunately I'm working on four PHDs and it's very hard work.

Is it just completely made up?

ZZ: Not entirely, but mostly, yes. The theory developed by a hipocrite's limited understanding of a concept I had invented known as Zephyritism, which is the movement of extremely small fish in the air. Essentially this creates a similar effect to rubbing your mittens together very fast, and in extreme cases results in the phenomenon known as "lightning".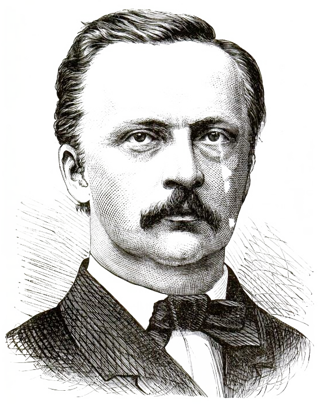 Electricity is based on your work? Didn't it exist before you were born?
ZZ: Who told you that? It sounds like somebody lied to you. Anyway, I have lived multiple lifetimes so they probably copied me from a previous life and I have nothing more to say about fools like that.
I understand. Do you have anything you want to say to your fans?
ZZ: Well if you all come down to the temple I can teach you lots about psychonomy and my new theories on energy but no liars or hypocrites because they don't understand even if they say they are genius. I have been doing lots of some research on friction and I also invented new glasses for observing the sun so it should be lots of fun.
Isn't staring at the sun dangerous?
ZZ: No, it's fine.
[Continued on pg 9]
[CLASSIFIED PERSONNEL FILE 1270679]
[Attending physician: B. Humans]
Name
: Robyn "Zephyr Zen" Arbiter
Birth date
: 4/21/1828
Height
: 5ft 2in
Weight
: 12 stone
Occupation
: Spiritual Leader (PT)
Residence
: Zephyr Temple
Defects
: "Too smart", polydactyly
Notes
:
Patient seems to have enhanced brain power and a mind-control ability such as seen used by iguanas in our recent laboratory experiments. It is my personal belief that this ability must have been attained through the consumption of iguana brains for months, if not years. When asked of his diet, the patient denied needing to eat.
Watch Cmdr's log dated Jan. 3 1843...
Time
1610
:
... says going to burn down temple. Didn't specify which temple
1630
:
Shouting from down road
1632
:
Naked man running past
...
1745
:
Can't find glasses
1800
:
Found glasses on Zach
1805
:
Something burning. Barbeque?
1815
:
Getting hungry
...
1850
:
Barbeque caught building
1855
:
Fire marshall on way
1900
:
Ate some meat hanging in fire
1910
:
Taking haunch of meat home
Zephyr Zen speech to followers dated Jan. 3 1843...
"He was bragging about his intelligence in the five deviation which is not likely and talks about having a degree in phsychology it is all just banter. He gets his highs out of it and it is the most stupid thing, but he is going to show me my ass? He does anthing to my temple I will have the police involved. I mean it he does anything to mine or my nannas temple the federal police will become involved. Mum has already got legeal advice (from ERGO & CO) and all the police would need to do is supener his log cabin and he would be dead meat. Federal police that hand the information over to the sheriff and he will be hunted down like a animal."
October
No. 2 mine infested with kraken
December
Conrad Struck publishes facial hair catalogue
---
THE YEAR OF
1843
January
An interview with Conrad Struck
Where is Zephyr Zen now?
February
ERGO & Company invests in manure products, prepares sale of cow pies
Accusations of administrator abuse force parents to keep them indoors
March
Jury reviews Spector trial transcripts
May
Writings of Zephyr Zen surface, contain some sort of SCIENCE
Shane's new predictions astound!
June
Mr. Ferdinand Ulysses Rutherford Barrington outed as fiction writer
July
"Mystery of Zephyr Zen" pamphlets circulate
August
Labourers lured into mineshaft, forced to work willingly
After some hours of clever planning, local luminary Ichabod Plop maneuvered to lure a dozen or more child labourers into his mineshaft earlier this week. Once inside, they reportedly immediately began mining their hearts out in a mindless sort of fashion without any prompting whatsoever. No doubt this was a pleasant surprise to mister I. Plop, as he surely saved a good deal of livestock feed and peanut butter.
As of this writing, the child labourers appear to be hard at work collecting the materials to necessary to build a townsite in Plop's honour. Whether they are aware that a perfectly servicable town is within hobbling distance of their chosen spot is unclear, though one would assume they had noticed it at some point before they left it yesterday morning. They now appear to be starting work on a brewery, so currently I find meself strangely drawn to the location...
Ichabod Plop stands astride a nearby hill watching the children work, surprised but unquestionably distracted by a sandwich being placed in his mouth as if by some invisible hand. After a moment he realizes that the hand is his, and quite visible.
DON'T
LOSE
YOUR
HEAD
MASTER
CHEEVES
INSURANCE
HEAD INSURANCE
STARTING AT 20¢
INCL GUILLOTINE FEE
VISIT OUR OFFICE

22 Crater Ln
All it took was promising them some chicken nuggets, and WHAM! They were on me like rhinos on arugula!
Plop is no stranger to luring small children, though there is no evidence he had done so intentionally in the past. Some readers may recall the incident a number of years ago when his nightclub was unexpectedly raided by algonquins, who suddenly and without provication leaped bodily into the man-sized cages he had kept hanging from the rafters in case of fire.
This reporter theorises, using these two cases as evidence, that Mr. Plop has either some strong charismatic leadership qualities, or has developed using his considerable intellect some mode of attracting slave types to his service. Perhaps utilizing in some way the scent of freshly cut brie, which one can often smell in his presence.
September
Struck offers aid in mineshaft incident
Zephyr Zen reborn? Brother Le Brak unavailable for comment
October
Chilean war hero speaks out against arson
December
Chief unsure of railroad proposal's safety