[Ongoing project: Pirate - I]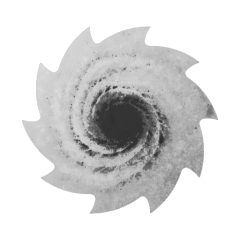 Krash
Neptune Sleeps
Straight from the Pirate Shipyard, attached are a few
very early
shots of our latest endeavour, Pirate 1.
As it stands, we've put about 8-12 hours of work into it, with very few of the planned details implemented yet, and we're nowhere near finished.

The shots show a lot of rough edges and flicker which will be fixed in the final version, but the main focus in these shots is the scale. Note that the ship exceeds the boundaries of Flatland Big (the only mission in which you can see the ship from end to end) and the Havoc strategically placed on the front of the ship. A fullsize havoc by the way, I've included myself in a shot for comparison.
As always. the entire project is being built by hand (ie. no editor/etc) at full scale (no morphing

), with mostly just beams.
May 2nd Update: Added a few pictures from about 3 hours more work.